Anthropologie has a cute little box for sale (now on sale for $99) that I adore.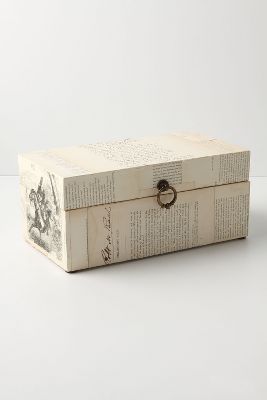 Their box got me thinking about a box I received with some bath soaps several years ago.
I had always planned on painting the box but never got around to it.
I was at the thrift store on Saturday and found this book.

My little box now looks like this.
My box isn't nearly as sophisticated or refined as the Anthro one. However it is whimsical and only cost me around $7 for supplies.